Oil tastings in Rome
I'm now doing olive oil tastings in Trastevere, Rome. You can book  here Grano & Farina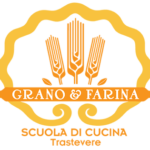 Discover Cilento, Italy This Fall
In our last newsletter, we shared our upcoming tour to Cilento on the search for food, wine and (of course) olive oil. We're excited to share more details with you about what to expect including dates, itinerary and pricing.
Please visit our blog for more information:
https://www.extravirginolio.com/blog/evo-sommelier-news/tour-announcement or contact us if you'd like to learn more.
5 Days and 6 Nights: October 20 – 26, 2019
Where, you are asking, is The Cilento?
And that is part of the charm!
…Discover…
Wineries
Honey factories
Mozarella farms
Olive oil mills
…And more!
Sign up now for "A Rustic Tour of Cilento" with our own Johnny Madge exploring this "hidden jewel" of Italy!